Field Service Technician – Earthmoving & Quarry Equipment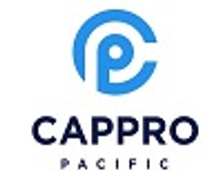 Job Location: Melbourne Bayside & South Eastern Suburbs
Employer: Cappro Pacific
$35 – $44.99 per hour + Huge Overtime
International earthmoving equipment OEM is currently growing at a tremendous rate and building a large number of key customers within the South East Vic.. They have the number one product line of large excavators and also offer 5 day a week breakdown service repair. They support their customers with high quality backup service to all mine sites and major quarries within VIC. 
In this position you're going to be required to work extensively in the Field supporting customers. The role is all about supporting the client buy providing ongoing support and working through technical issues that appeared in operation of the machine or ongoing faults that has been fully sorted in the field and if this can't be resolved the machine would be picked up and taken back to the work shop for major repair.  You will working on machines ranging from 7 tonne to 73.6 tonne you're to diagnose the issues by working through your checks to see if it's either electrical or mechanical. 
Daily tasks & duties – 
Repair & Maintenance of tractors or diesel engine machinery.
Diagnostics & Trouble Shooting 
Problem solving
Solve electrical issues or electrical components  
Overall, inspect and repair of machinery
Coordinate with factory and workshop on technical issues
Communicate effectively with parts department 
Order and control of all customer issues 
Work on diagnostic issues and work with the computer systems to trouble shoot engine issues and problem solve valving issues.
Supply support to Hydrostatic drive systems for large mobile quarry equipment 
If you have hands on experience with the following brands this would be a massive advantage, 
Komatsu
CAT
Liebherr
Hitachi
Kobelco
Hyundai
Terex
Wirtgen
Dynapac
Qualification and Key requirements 
Heavy Duty tickets Cert 3
Extensive experience with Hydraulics 
Diagnostic skills
Electrical schematic experience
Mechanical Schematic experience
Computer diagnostic / CANBUS experience
MR Drivers licence 
My client is looking for that individual that fit into the team, Your personality and outgoing aptitude will be the key to your success along with proven customer service and have the skills to listing understand the issue at hand and communicate to the right levels of management to overcome the technical issue. We would really like to attract someone that wants to progress up the chain and make something out of their career. 
This new and challenging role is offering a hourly rate between $43 to $46:00phr this will depend on your level of experience, penalties and huge overtime available plus tools of trade, training.. Career opportunities are also available for those that are looking to either step up into management. 
Please forward your resume on a word doc and we look forward to talking to you.  Please send through your resume to [email protected] or call me for a private and confidential conversation on 0406 011 998
This opportunity can offer a stable employment with career advancement to workshop management.