Expression of Interest: Technical Director – Offshore Wind Approvals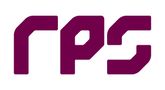 Location: Melbourne CBD & Inner Suburbs
Company: RPS
Full Time
About us:
Founded in 1970, RPS is a leading provider of approvals and environmental studies for offshore wind projects across the world. We are a leading global professional services firm. We define, design and manage projects that create shared value by solving problems that matter to a complex, urbanising and resource-scarce world. In the Australia Asia Pacific region, we have more than 1,000 staff across 25 offices.
About the role:
Working with our AAP Offshore Wind Lead, this is an exciting opportunity to lead offshore wind approvals projects in Australia and Asia. The successful candidate can be based in Melbourne, Perth, Brisbane or Sydney and will have the opportunity to work with some of the most influential and talented leaders in the industry.
What we're looking for:
–        Tertiary qualifications in marine biology, marine science or related discipline
–        At least 20 years' professional experience, including five in offshore wind approvals in Australia or overseas, or minimum of 10 years' experience in oil and gas approvals in Australia
–        Knowledge of the state and/or federal planning legislation and frameworks
–        Demonstrated ability to lead teams and projects to time, budget and quality.
What we offer:
Along with a generous remuneration package, RPS offers you an inclusive and supportive team, in an environment where you will feel valued and where you will continue to learn and excel.
We provide a diverse and inclusive work environment and offer many benefits to ensure your professional development & well-being:
–        Flexible start and finish times, working from home, part time and job share options
–        Paid Parental and Partner Leave
–        Purchased additional annual leave + salary packaging
–        Professional memberships
–        Study assistance
–        Professional and technical development opportunities