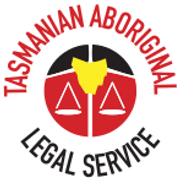 Job Location: Hobart
Employer: Tasmanian Aboriginal Legal Service
$70,000 – $79,999
The Tasmanian Aboriginal Legal Service (TALS) has an exciting opportunity to join our team! 
TALS was established on 1 July 2020, marking the return of ownership of Tasmanian Aboriginal legal services to our communities and state. TALS specialises in criminal, civil and family law. 
We are recruiting for the following role:
Executive Assistant 
An Executive assistant (EA) to provide high level administrative support to the CEO to ensure excellence in service delivery and governance across the organization and to the Board. The position analyses and collates information in order to provide support to the CEO, including secretariat support to the Board. 
Applicants will be assessed in response to the following criteria:
Demonstrates commitment to the values of TALS and the ability to contribute to the strategic agenda of TALS, in line with its priorities. 
Capacity to be proactive, assertive, and work well under pressure or within tight time frames. 
Exceptional organisational skills with a passion for planning, organising, and prioritising administrative tasks and systems, including managing competing tasks rapidly and ensuring deadlines are met under pressure. 
Excellent interpersonal skills with the ability to establish friendly and professional rapport with a wide range of stakeholders, including Board members, organisational and individual members, senior levels of government, and members of the public. 
The capacity to communicate effectively with members of Aboriginal & Torres Strait Islander communities in Tasmania.
Knowledge of and capacity to efficiently use ICT and organisational systems. Proficiency in Microsoft Office including Outlook, Excel, Word and Powerpoint.
If you would like a copy of the Position Description or further information about the role contact the CEO on [email protected] or phone 03 6700 0389.
All applicants are required to provide a cover letter addressing the Selection Criteria above and include a current resume, to [email protected].
Applications close at 5pm 29 November 2021.  
Aboriginal and Torres Strait Islander people are strongly encouraged to consider applying for any of the opportunities above.