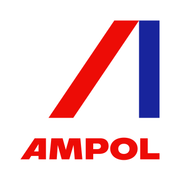 Job Location: Sydney Southern Suburbs & Sutherland Shire
Employer: Ampol Limited
Full time
Company description:
Our company has always been about more than fuel. Fuel may be the foundation of our business, but our motivation and purpose come from the people, businesses, industries and communities we engage with.  From our origins until today, we've always been inspired by the role we can play in people's lives – to keep them moving, to make journeys happen.
Here at Ampol, we are proud of our heritage as Australia's only owned fuel brand.
For over 100 years we have supported Australians to travel far and wide, and we'll be here for 100 more powering better journeys for today and tomorrow
Job description:
About the role:
A broad, varied, and progressive opportunity with an Iconic company is on offer! Our role is initially based at our Terminal in Kurnell for initial training and onboarding, but otherwise provide an opportunity to work from home. You will focus on delivering key components of environmental monitoring, remediation and reporting required for our Distribution business, specific to Depot Operations. You will assist the National Environmental Manager – Distribution with technical and project management support. You will play a key role in reviewing and enhancing our existing environmental management framework and collaborate with a wide range of stakeholders to drive this forward. Reporting to environmental regulators is considered a key activity in the role.
Key accountabilities include:
Supporting the Manager with strategic environmental projects and drive improvements forward.
Support the portfolio of remediation activities across Distribution.
Quality evaluation of performance of environmental projects
Site monitoring of environmental performance and compliance
Stakeholder engagement and support with environmental plans
To be successful you will have:
Tertiary qualifications/ experience in Chemical, Geological, Science, Environmental Engineering, or a related discipline
Demonstrated proficiency in compiling and analysing data for reporting purposes from various systems, with a high attention to detail
Experience in annual returns
Experience in implementing continuous improvement
Excellent written and verbal communication skills, with strong customer focus
Our benefits:
Competitive Salary and performance bonus
Career development and learning opportunities including LinkedIn Learning and other tailored training solutions
Internal recognition platform amplifying the achievements of those who do great work and demonstrate our capabilities and values.
Paid Parental Leave – up to 12 weeks paid Parental leave, and up to a year off (unpaid)
BabyCare Package – financial and flexible support for parents transitioning back to work
Need some wheels? Novated Lease options are available
Fuel up on us – receive a 25% fuel discount all year round for two privately used cars
Invest in your future with the Employee Share Scheme
Community giving day – spend one day volunteering with one of our partners
Sound like you? Apply now!
Applications will close 8th December