Electrician – Multiple Positions Available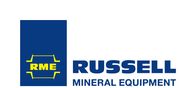 Job Location: Toowoomba & Darling Downs
Employer: Russell Mineral Equipment
Full time
Electrician – Multiple Positions Available 
Based in Toowoomba
Russell Mineral Equipment (RME) is a unique engineering, design, technology and manufacturing company. We invent machine systems and provide service-based solutions for problems encountered in the world's mining and mineral processing industries. With a history spanning more than 35 years, RME has grown from being a very small company with just one employee to one, which today operates in 65 countries, has eight international Regional Service Centres and employs more than 450 personnel worldwide. RME is a multiple award-winning Australian exporter, attaining induction into the Australian Exporters Hall of Fame in 2009 and is a global employer of choice
There is now an exciting opportunity for an Electrician (x 4 positions available) to join the Assembly team on a 12-month fixed-term contract. 
The Electrician will assist with the design, installation, testing and commissioning of the specialised mining equipment that RME invents, designs and manufactures. They will make use of their fault-finding skills and experience in communications cabling installation and commissioning would be an advantage.
This position has additional responsibility for leading and monitoring Apprentice Electricians while they are carrying out day-to-day tasks.
The ability to work well with others in a team environment is integral to this role.
SKILLS, QUALIFICATIONS AND EXPERIENCE 
 REQUIRED 
Electrical Licence;
At least 1 year's post-trade industry experience;
Attention to detail with respect to paperwork processing;
Ability to approach situations with a positive, 'can-do' attitude;
Demonstrated organisation and time management skills;
Good level of written and spoken communication;
Ability to work effectively in a team-based environment; and
Well-developed computer skills, specifically in relation to the use of Microsoft Office.
DESIRABLE
Commercial building electrical and data maintenance experience; and
Fibre Optic installation and testing experience.
LICENCES
Current Open Communications Cabling Licence with Structure Cabling and Fibre Optic competencies (desirable);
Current Forklift Licence (desirable); and
Current Elevated Work Platform (EWP) Licence (desirable).
All applications must include a short cover letter addressing the Skills, Qualifications and Experience as outlined above and be submitted by clicking APPLY NOW by 26 November 2021.
Candidates applying for this role must be prepared to undergo background checks, which may include a medical screening with drug and alcohol testing and a federal police check. 
Candidates submitted via recruitment agencies will not be accepted.