Economic Development Coordinator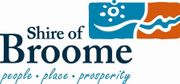 Job Location: Broome & Kimberley
Employer: Shire of Broome
Full time
Permanent, Full-time (38 hours per week)
$94,960.02 inclusive of allowances (plus superannuation)
1x RDO per month
Additional benefits for home owners
Supportive team and a great location!
At the Shire of Broome our people are fundamental to our success. We are focused on creating an inclusive workplace with the right people in the right roles, who are proactive, empowered and appropriately rewarded.
We strive to be a workplace filled with employees who live and breathe our values of PEARLS (Proactive, for Everyone, Accountable, Respectful, Listening, Sustainable).
About the Position:
An excellent opportunity has arisen for an experienced candidate to join the Shire of Broome in the role of Economic Development Coordinator.
The Economic Development Coordinator will be responsible for playing a critical role in the development and implementation of economic, tourism and business development initiatives and projects within the Shire of Broome. You will be responsible for the development, implementation and review of the Shire's Economic Development Strategy, in line with the Shire's Strategic Community Plan and Broome Growth Plan; develop and maintain new and existing networks; and attraction of business investment and event opportunities to the region.
A  full position description can be found here: Economic Development Coordinator
About You:
Our ideal candidate will have a tertiary qualification in economic development, business, planning, community development or equivalent, previous experience in the field of Community and Economic Development, highly developed communication skills both written and verbal, the ability to learn new systems of work and proven ability to work with key stakeholders to develop and deliver transformational projects.
How to Apply:
If you are interested in applying for this position, please submit a cover letter and resume that best demonstrates your suitability for this position, as well as your ability to meet the requirements of the role.
Job Applications are to be submitted through Shire's website at https://www.broome.wa.gov.au/Council/Join-the-Shire-of-Broome-Team/Current-Vacancies
For more information contact Human Resources on 08 9191 3456 or [email protected].
Application Deadline:
Applications for this position are to be received no later than 4:00pm Wednesday, 8 December 2021.
The Shire of Broome reserves the right to close an advertisement early should a suitable candidate be found. Canvassing of Councillors will disqualify.