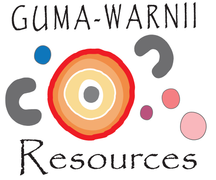 Job Location: Port Hedland, Karratha & Pilbara
Employer: Guma-Warnii Resources
$55 to $56.70 per hour depending on experience
Guma Warnii are looking for multiple Grader and Dozer Operators to join Rio's mining production operations team. These roles are based on site at Marandoo for Rio Tinto on a rotating 8 days on/6 days off and then 7 nights on/7 days off roster FIFO Perth. Our operators will need to be experienced in open pit production operations including D10, D11 Dozers and/or 16 and 24 Graders. We are offering competitive rates for skilled operators and the opportunity of ongoing work.       
To be considered for these roles you will be required to have:
12 months' experience in an open pit production environment operating D10 and/or D11 Dozers
12 months experience in an  open pit production environment operating Cat 16 and/or 24 Graders         
Valid C Class licence 
Hold current Rio Tinto Inductions or willing to obtain them
Willing to work day and night shift
Ability to pass a Pre-Employment medical including Drug and Alcohol Screening
National Police Clearance – Within 12 months
Guma-Warnii is a Pilbara Aboriginal Business that works in the Mining, Civil, and Construction industries. Guma-Warnii is the result of a valued and enduring relationship that began on Kuruma Country years ago.
We are committed to building and maintaining a strong supported workplace, with a culture that is strengthened by diversity, inclusion, and respect within our people.