Digital Marketing Coordinator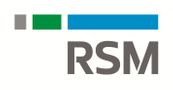 Job Location: Perth CBD, Inner & Western Suburbs
Employer: RSM
Six month contract
RSM Australia is a member of RSM, the world's 6th largest network of audit, tax and consulting firm. We offer the combined benefits of a leading professional services firm with extensive networking, learning and career opportunities.
About the opportunity:
This is a great opportunity to showcase your digital marketing capabilities. You will have experience in working with social media platforms including running sponsored campaigns. This exciting and varied role also gives you the opportunity to support RSM's national marketing function through the coordination and implementation of local and national digital campaigns to help drive business growth.
Key Responsibilities:
Coordinate marketing automation campaigns, including lead generation and nurturing, newsletter and content and event based campaigns.
Undertake maintenance and addition of new content to the website, demonstrating sound SEO practices and strong attention to detail.
Write compelling copy for social marketing channels and marketing campaigns;
Develop posts for social media channels, in particular LinkedIn;
Work with senior marketing to develop digital advertising campaigns, monitor and report on performance;
Ensure consistency according to international branding standards and localised key messages;
Provide insights and articles to national newsletters and publications;
Ensure cost benefits are achieved;
About you:
Relevant Tertiary qualification –  Marketing or Communications
At least 2-4 years relevant work experience
Understanding of marketing philosophies and practices
Previous experience in digital platforms, including marketing automation and CMS
Experience in working with social media platforms (particularly LinkedIn) including running and reporting on sponsored campaigns
Strong creative abilities in writing sound marketing materials
Understanding of professional services and a multi stakeholder environment
Life at RSM:
RSM provides a great environment to build skills and confidence and we help our people achieve their best. We are trusted advisors to our clients, so it is critical for us to find the right people for the job on offer. Our network of offices across Australia and around the world allow us to offer a personal service to all our clients regardless of where they are!
Working for RSM entitles everyone to a wide range of leading health, wellness financial and lifestyle benefits.
Agencies, thank you for thinking of us, but our recruitment is managed internally, and we will reach out to our preferred suppliers if we need assistance.