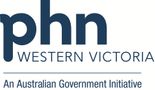 Location: South West Coast VIC
Company: Western Victoria Primary Health Network
$76,417 + super + benefits
Digital Health Officer
Full time 
Fixed Term Contract – 30 June 2023
Location – Western Victoria Region or work from anywhere
Western Victoria Primary Health Network
About Us
Western Victoria Primary Health Network (PHN) is responsible for increasing the efficiency, effectiveness and coordination of health services for patients, particularly those at risk of poor health outcomes. 
Together with our partners and communities, Western Victoria PHN is committed to strengthening the primary healthcare system, based on local needs.  Our regional centres drive local engagement and ensure strong rural and regional connections through the development of local community and clinical councils.
About the Role
The purpose of the Digital Health Officer is to assist the Digital Health Manager in leading development and delivery of a broad range of existing and new digital health initiatives that will advance the connectivity and integration between the various parts of the healthcare service system.  This position can be based within the Western Victoria Region or working from anywhere.
Benefits of working with Western Victoria PHN
We pride ourselves on being a supportive and flexible working place that offers a great range of benefits:
Generous salary packaging options up to $15,990 + $2,650 meals and entertainment
Professional development allowance ($1,200 per year per FTE) and leave.
Family friendly and flexible working arrangements
Collaboration with passionate, likeminded professionals
Option to purchase additional leave.
Additional leave between the Christmas and New Year period
Up to 12 weeks paid parental leave.
Employee Assistance Program
Duties
Deliver and manage all aspects of the Remote Patient Monitoring program including scope, requirements, project plans, risk identification and mitigation plans, engagement, communication, and issue resolution. Present program updates, findings, reports, and recommendations to internal and external stakeholders/leaders as needed. Work with the Practice Facilitation team to effectively engage with key stakeholders and deliver project activities and outcomes.
Establish contacts and strong working relationships with key stakeholders across Partners entities.
Work with Health Intelligence team for evaluating and tracking success of digital health programs.
Leading engagement and driving the development of strategies and programs with the Practice Facilitation team to improve the uptake of digital health/integration initiatives for health care providers and consumers across the Western Victoria health sector.
The position (along with the Digital Health Manager) will act as a subject matter expert for Practice Facilitation team and wider WVPHN team in digital health initiatives including but not limited to: the transition to NASH SHA-2, secure messaging, MHR, e-referrals, e-prescribing, Telehealth, GoShare and other digital platforms.
Ensuring Western Victoria PHN's decisions and engagement in digital health consider and improve levels of literacy and understanding of digital health.
Skills & Experience
Tertiary qualification Project Management, Health, or related field, and/or relevant professional experience. Strong organisational and project management experience required, preferably in a healthcare setting
Experience in continuous quality improvement activities preferred
Ability to prioritise and resolve critical issues efficiently and effectively with minimal supervision
Ability to effectively cope with change, shift gears comfortably, and negotiate situations when the big picture is not clearly defined
Strong time management and organisational skills, with an attention to detail, ability to work independently, manage multiple tasks, meet deadlines, and mange to schedule
High degree of initiative along with ability to act as a team player, working collaboratively with others across the department and the organisation
Excellent oral and written communication and presentation skills, with the ability to deliver presentations to a wide variety of audiences, develop multi-mode communications conveying a clear understanding of unique needs of different audiences
Culture
At WVPHN we promote a safety culture that ensures every employee actively participates in the health and wellbeing of themselves and their co-workers. All employees are expected to embrace this culture in line with the core values (respect, connect, lead) of the organisation.
How to Apply
The position description is available from our website  www.westvicphn.com.au
Email applications (including a covering letter, addressing the key selection criteria), and resume are to be sent to [email protected] by 5pm Sunday 3 October 2021. 
For further information about the role, please contact:
Sarah Crowe
Digital Health Manager