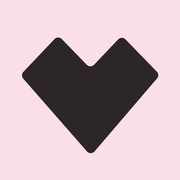 Location: Sydney CBD, Inner West & Eastern Suburbs
Company: Scalapay
Full Time
Scalapay is revolutionizing the way people shop and pay both online and in-store. Our mission is to create innovative payment solutions that provide magical experiences for customers while delivering exceptional value and revenue to our merchants.
There could not be a more exciting time to join our Data & Risk team as we lead the BNPL space in Europe, partnering with the Italian Fashion and Beauty sectors of the market.
About the role
Algorithms and data are the centre of our efforts to automate processes and support decisions across the business. 
As a Data Scientist, your role will focus on building algorithms, as well as advising and mentoring the Data and Risk areas as we grow.
This role will give you the autonomy to thrive while being part of a top-notch team of experienced colleagues who collaborate on the challenges surrounding data science.
You'll be a confident communicator who is comfortable advising on the best approach to improve business outcomes in the marketing, credit risk, fraud and operations space. 
Your Skills & Qualifications: 
Strong Python and SQL experience
Expertise in training and deploying predictive machine learnt models
Ability to reason about statistical models, both applied (clustering methods, tree models, etc) as well as theoretical (frequentist methods, etc)
Experience with PyTorch, TensorFlow, or other neural net frameworks is a bonus
Solid skills in building and deploying algorithmic models, preferably in the financial services sector
Ideally experience building and deploying ETL pipelines
An ability to scope projects and decompose work into tasks
Familiarity with Linux-like development stacks, including Git, Kubernetes, etc
Familiarity with AWS infrastructure (such as S3, Athena, Glue, etc)
A Masters Degree (preferred) or an undergraduate degree in a quantitative field such as statistics, mathematics, or Computer Science
What we offer
Opportunity to join our journey as we lead the BNPL space across Europe.
Collaboration with a team of Industry Leaders who are focused on delivering products that offer exceptional value to our customers.
An environment that empowers you to take end-to-end ownership of your role and projects.
Work with the latest technologies and be encouraged to bring your own flair to the role.
Professional development budget, training plan and career guidance.
Attractive salary packages including employee share option scheme
As we are collaborators, we like to work together as a team; however, we offer flexible working from home conditions.
We look forward to exploring with you what a career with Scalapay could mean for you.