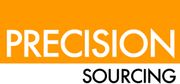 Job Location: Sydney
Organization: Precision Sourcing
$800 – $950 p.d.
Leading Australian Asset Management Business
Huge Transformation Program
$800-$900 Per Day
Collaborative culture, WFH/Office Hybrid
Benefits:
Flexible work
Long term contract opportunities beyond 6 months
Huge, multi discipline transformation program
High-profile, cutting-edge data project
What will this job do to improve your life?
You'll get exposure to a major data program from the start and be part of this high performing team for a well-respected brand within Asset Management. You can expect a supportive and collaborative team which provides best in class solutions to the business.
The Low Down
This asset management business is kicking off a huge, far reaching business transformation program. The program covers systems, people, and processes. They are changing EVERTHING except their front office systems.
Your primary deliverable is to get 25 years of historical data into a useable format, in preparation for a new database implementation.
What You will Be Doing:
Working closely with Business SMEs and IT teams to gather and document requirements for data validation
Engage in workshops, stand ups and presentations
Execute data flows, data mapping, basic SQL queries
Documentation preparation including Functional Design (FDD) and Functional Specification Documents (FSD), user stories
What Success Looks Like:
3-5 years business analysis with a focus on data cleansing, data validation and data migration projects
Asset finance experience
Knowledge of data flows, data mapping and basic SQL
Strong working knowledge of Agile
Company & culture:
Well respected asset finance business
High retention rate
Great open fun/culture
If you are interested in this position, please apply or contact Jill on [email protected] to arrange confidential chat.