Customer Experience/Internal Sales Representative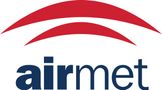 Job Location: Melbourne Eastern Suburbs
Employer: Air-Met Scientific
Full time
Make 2021 a year to remember by joining an organisation that truly values its people!
Are you:
Passionate about customer experience and know what it means to be customer centric?
Someone who enjoys having needs-based conversations with customers?
Enthusiastic about workplace health and safety and the well-being of our environment?
How would you like to step out of what you're doing and join an organisation committed to making a difference? We are BIG on development, job satisfaction and rewarding people who excel at customer experience and influence.
The opportunity
We want to employ you… a person who enjoys building relationships, consultative conversations and helping companies provide a healthier and safer working environment for their people. 
With the right team, technology and business operations (at our office in Nunawading), we create products that blow customers' minds! Our solutions are designed to provide customers with an extraordinary experience. This role will see you interacting with a diverse customer base, taking inbound calls and also contacting existing customers from marketing initiatives.
Your role will see you:
Build rapport and develop relationships with customers 
Use consultative techniques to discover customer needs 
Adapt your conversational approach based on differing personality types and promotions
Communicate transparently with internal team members and customers in a way that fosters collaboration and teamwork
Provide proposal and sales/service coordination support 
Encourage customers to place orders and book service jobs based on their needs 
 
What we'd like you to do really well…
We know this is an exciting opportunity, but there are a few things we need from you:  
An adaptable person who loves changing things up and taking on new challenges
A love of talking on the phone and an alluring vocal presence
An ambitious, goal driven personality with a desire to make a difference with customers
Minimum 2 years' experience where you successfully engaged customers over the phone
The ability to facilitate buying through listening and consultative conversations 
Work autonomously, but also work closely within the sales team to reach overall goals
The self-awareness to recognise the impact you have on others 
Experience with gas detection, environmental monitoring or safety equipment is desirable, but not critical
What's in it for you…
The opportunity to work for an organisation that is committed to making a difference
A collaborative work environment with an open, honest and supportive culture 
Opportunities to grow within the organisation and advance your career
A generous salary package with great working hours and conditions
Employee Assistance Programs
On-site parking
This fast-paced and busy role is an exciting and challenging opportunity for someone who likes to multi-task and has prior experience in internal sales, customer service, or a similar role.
What's special about Air-Met Scientific
Established in 1984, Air-Met Scientific is the market leader in the supply, service, rental and engineering of workplace and environmental monitoring solutions. 
We strive to make a difference and pride ourselves on being an equal opportunity employer that has a genuine interest in the recognition of its people and their professional development. We have a supportive work environment with excellent working culture that we would enjoy welcoming you into. 
How to Apply
If this sounds like you and you'd like to have a confidential chat, then we'd love to hear from you! We invite you to submit your application by clicking the link below. 
All applicants will undertake a comprehensive (yet highly insightful) assessment that looks at your customer service and sales potential. 
Applications close 10 December 2021.