Customer Engagement Specialist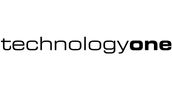 Job Location: Melbourne
Employer: Technology One Limited
Competitive Package & Benefits
How you'll make a difference…  
Using your passion for online communities or your experience in running user groups this is a unique opportunity to join an innovative team with one of Australia's leading technology companies and be part of the team who will influence and shape the culture our Customer Community. 
At TechnologyOne we are expanding our global Customer Support team to allow us to scale with our growing business, as we continue to transform our customers business and makes their lives simple.  
Our global Customer Community and the experience we deliver to our customers through our community is a key contributor to our customer experience. 
What you'll be doing… 
Curate content and contribute to the content plan 
Create knowledge base articles for customer community functions, as appropriate, to improve self-help capabilities for our customers 
Research, design, test and implement new community features, applications, and processes 
Moderating and organising community activity  
Responding to requests and community feedback, actively engaging with key teams/stakeholders 
Facilitate member programs to encourage engagement, advocacy and loyalty 
Contribute to customer self-service initiatives 
Analyse data and trends to suggest initiatives or campaigns 
Work with the Performance Delivery Manager to further community strategy and outcomes 
Your talents… 
Experience curating content for online communities or social media 
Active participator in online communities, forums, or social media groups 
Experience or knowledge of running user groups 
A digital savvy with an innovative mindset 
A creative mind with a desire to deliver exciting, compelling content 
Demonstrated capabilities which include:
Being a solid communicator – highly developed business acumen and excellent communication skills. You're equally empathetic to the customer experience though, and at your best when talking to customers. 
A natural at team play – you demonstrate strong team oriented interpersonal skills with the ability to build strong relationships with stakeholders across all levels to get outcomes for customers 
Customer centric – you're a customer service professional with a passion to delivering a compelling customer experience at every interaction through the Community 
Who we are… 
TechnologyOne (ASX:TNE) is Australia's largest enterprise software company and one of Australia's top 150 ASX-listed companies, with offices across six countries.  We create solutions that transform business and make life simple for our customers.  We do this by providing powerful, deeply integrated enterprise software that is incredibly easy to use.  Over 1,000 leading corporations, government departments and statutory authorities are powered by our software. 
We pride ourselves on providing our people with earned recognition through career progression, competitive salaries and a supportive environment.  We double in size approximately every 4-5 years so career opportunities abound.  Everything is about to change.  Are you ready? 
We value creativity, innovation, and people with an entrepreneurial spirit.  See us in action at Hack Day! [link removed] 
 * Applicants must have the right to work permanently in Australia.