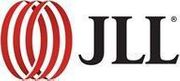 Job Location: Sydney CBD, Inner West & Eastern Suburbs
Employer: JLL
Full time
What's your ambition? Is it a big goal or small steps? Professional or personal? We'd like to know, because we make your ambitions our business. 
If you're looking to step up your career, JLL is the perfect professional home. At JLL, you'll have a chance to innovate with the world's leading businesses, put that expertise into action on landmark projects, and work on game-changing real estate initiatives. 
What this opportunity involves:
This role is responsible for producing high quality content for a range of marketing and communications channels. Working to agreed content strategies for each project, the Content Producer will develop and execute innovative content plans designed to drive engagement and positive perceptions of the brand. 
Snapshot of the role;
Developing and delivering exceptional content across all channels, including written, visual, social media and video assets
Curating, distributing and publishing third party content as relevant to each platform's audiences
Monitoring, investigating and testing relevant strategic trends in order to provide actionable insights to clients
Testing creative production opportunities to deliver efficiencies across the business
Providing editorial support as required
Collaborating with the Premium Services team to maximise the distribution and effectiveness of content
Conducting needs analysis with clients and stakeholders to deliver actionable insights
Commissioning and directing photography for assets and campaigns
Proactively monitoring trends across media platforms
Sound like the job you are looking for? Before you apply it's also worth knowing what we are looking for:
To be successful, you'll ideally have tertiary qualification in design, journalism, communications or a related field and extensive experience creating, managing and distributing content including across social media channels. You'll have a strong skillset across copywriting, digital marketing and social media.
In addition, you'll be an inspirational leader who is highly motivated, with a proactive work style and the desire to work as part of a dynamic team with the goal to establish and grow a unique, industry leading service business.
What you can expect from us:
You'll join an entrepreneurial, inclusive culture. One where we succeed together – across the desk and around the globe. Where like-minded people work naturally together to achieve great things. Keep those ambitions in sight and imagine where JLL can take you…
As an organisation, we don't just accept that we are a place of many different people, but we embrace it, we celebrate it, and we proactively support the needs that difference brings. JLL is committed to equal opportunity regardless of race, gender, age, sexual orientation or disability, and that is why, for more than a decade, we continue to rank among the World's Most Ethical Companies.
Apply today, quoting job reference number JDREQ165816  
Please note, although developing relationships with agencies forms a component of the JLL talent acquisition strategy, on this occasion agency submissions will not be accepted.