Compliance Officer – Marketplace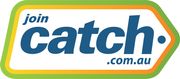 Job Location: Melbourne Bayside & South Eastern Suburbs
Employer: Catch Group Pty Ltd
Full time
Who are Catch?
Back in 2006, Catch set out to shake up Australia's online retail landscape. We've come a long way since!
We're not just one of the country's top eCommerce players, with a proven track record of growth, an award-winning digital platform and second to none customer experience offering. Behind the scenes, we're a world-class team of creatives, strategists, developers and innovators, and we're on the hunt for like-minded people to jump on board.
We don't play by the rules. We push boundaries. We think big. We stay curious and driven. Together, we embrace challenges and learn new things. All this, for one purpose: to provide our customers with an amazing online shopping experience, every day.
And we're just getting started…
What you'll be doing
In 2017, Catch launched the Marketplace platform. Marketplace allows our valued Catch customers to discover a huge range of brands, awesome technologies, outdoor products and everything else under the sun. Whatever you're looking for, you'll find it on Marketplace.
We are looking for a Compliance Officer to join the Marketplace Operations team based in Bentleigh East. You'll be primarily responsible for ensuring that Catch's Marketplace range and product catalog is compliant with local and federal regulations. You'll manage and develop the compliance/audit processes that are currently in place for Marketplace product submissions and live listings. Additionally, you'll ensure there are safeguards in place to prevent non-compliant products from entering the platform.
What does a normal day in the life of a Compliance Officer at Catch look like?
Well… no two days at Catch are alike, but you could probably expect your typical day to include some of the following things:
Manage the compliance verification process for sellers
Manage the product compliance verification process for new and existing SKUs on the Marketplace
Liaise with the Compliance Team to ensure local and federal compliance updates are communicated to the Marketplace Team and to Marketplace sellers
Assist in the development and streamlining of compliance processes
Develop tools for Marketplace sellers to understand critical compliance requirements
Deliver accurate quality checks across multiple Marketplace sellers in line with Catch curation policies and Australian compliance standards
Keep abreast of Australian compliance standards and potential effects on Marketplace product listings 
Routinely analyse the health of our sellers accounts in line with catch content guidelines, searching for opportunities to optimise the quality of their product listings
The skills you'll have
2 – 3 years experience in regulatory or compliance role in e-commerce and/or FMCG is essential
Bachelor's degree (or equivalent), and Compliance certification is highly advantageous 
Able to analyse data to drive operational projects and continuous improvement
Exposure to the Australian Competition and Consumer Commission's Laws and regulations
Operational understanding of e-commerce and/or retail platforms
Excellent interpersonal and communication skills
Familiarity with reviewing and assessing compliance documentation
Advanced proficiency in Microsoft Office, particularly Excel
Join our team of Catchies
There has never been a more exciting time to join the Catch Team!!
Our people are at the heart of everything we stand for and will go above and beyond for our customers "To be the trusted place where Australian's start their shopping journey"
We know that Drive and Passion are hard to generate when we are not feeling valued or having fun, so we make sure our Catchies are well looked after!
Working at Catch, you'll experience:
An organisation that is experiencing incredible growth
Support and collaboration, not just with their immediate team, but with the broader organisation as well!
Innovation / Hack days to get your creative flare on
An organisation that can flex, and truly supports work life balance
Community Care Programs – Supporting 1 charity per calendar month
Unbelievable employee benefits like Club Catch, Kmart discount card, discounted gym membership, on-site parking, in house learning and development, monthly lunches, parental leave programs plus loads more…
At Catch, we welcome all applications and screen them without attention to race, age, beliefs, sex, orientation, gender identity and disability.