Client Relationship Officer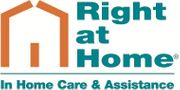 Job Location: Perth Eastern Suburbs
Employer: Right at Home Perth Midland
Full time
About the company
Right at Home is one of the largest home care providers in the world, with approximately 600 offices in eight countries around the world.
Right at Home Perth Midland is a company with a mission and our mission is "To improve the quality of life for those we serve".
About the opportunity
On offer will be a competitive remuneration, a pleasant working environment and various other benefits.  Career advancement opportunities will arise as the office expands. This is a unique career opportunity to grow with one of the largest home care companies in the world.
Our client relationship team is responsible for ensuring that we are known as the leading home care provider within the aged care and disability sector. We have an exciting opportunity for a passionate and driven sales professional to spearhead our business development in our territory.
This is an opportunity to be part of an organisation that is focused on giving back to the community and helping elderly people and people with disabilities to get the most out of their lives. The services we provide can and do change lives and it's important that you are able to share our values and mission with the wider community. 
Reporting into the Managing Director, your responsibilities will include, but not be limited to:
Develop a structured business development strategy that will ensure we are known as the provider of choice within the community
Build and maintain a viable customer channel 
Providing advice and information to potential clients, carers and families on a range of services
Attending expos, forums, open days and networking events to proactively promote Right at Home and what we do.
Support the teams to ensure our offerings support both clients and our business growth
Develop relationships with clients across our network to ensure they are accessing our range of comprehensive services available
About the candidate
Our client relationship team is critical to our ongoing growth and development. As the external representation of our brand and business, you will have a genuine interest in our sector and be proud of the difference we can make. As a sales professional we are looking for the below experience;
Previous business development and customer relationship management experience
Proven success growing and closing business opportunities
Strong communication and interpersonal skills
Ability to influence to drive successful outcomes
the ability to work autonomously to achieve success as part of a wider supportive team
An understanding of the aged care and disability sector is highly desirable
Ability to interact with all key stakeholders associated with this position
Must have an unrestricted drivers' licence