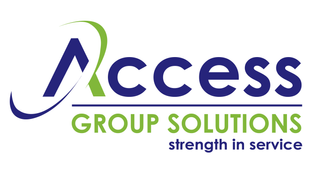 Job Location: Newcastle, Maitland & Hunter
Employer: Access Group Solutions Pty Ltd
Full time
Who are we?
Access Group Solutions is a dynamic Facilities Management organisation with a great support team and working conditions. Established in 1991, Access Group Solutions is guided by the main philosophy of Strength in Service, which is integral to how every one of our dedicated team members interact with our clients and their customers.
What are we looking for? 
We are currently seeking experienced full time cleaning supervisors for a working role, with an immediate start in Newcastle, NSW. Experience in retail cleaning & a passion for customer service essential to the role.
Suitable applicants should posses experience in retail cleaning and use of machinery, clear written and verbal communication skills and a readiness to assist customers to the best of their ability.
We are seeking team members for a variety of shifts, flexible availability and a great attitude absolutely necessary!
Duties of a Working Supervisor Role May Include:
Rostering of Staff, General Filing, Completing timesheets 
General Detail Cleaning 
Mopping, Sweeping and Vacuuming duties
Cleaning of mall floors, restrooms, entry points and car parks
Carpet Care 
Detail cleaning of restrooms 
Dusting of mall areas 
Experience with cleaning machinery for floor care (Scrubbing & Buffing) highly desirable. 
Preferably the applicant will have: Cleaning experience, driver's license, First Aid certificate and knowledge of WH&S.
Key Benefits
Wide variety of responsibilities to enhance professional capability 
Excellent team and development opportunities 
Large retail site with a diverse range experiences 
Close to public transport 
We love rewarding our people for oustanding customer service! 
Apply Now!
Access Group Solutions is committed to working towards a diverse and inclusive workforce. We acknowledge, respect and value the differences of all our team members, and welcome applicants of all backgrounds to apply. 
If you think you have the right qualities for this opportunity, help us work towards Strength in Service today!