Civil Construction Foreperson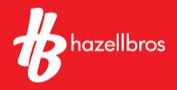 Location: Hobart
Company: Hazell Bros Group
Full Time
Hazell Bros is a Tasmanian family owned construction and resources company with operations in Tasmania, South Australia, Queensland and New South Wales employing over 650 people. We deliver quality products and services for our clients across the public and private sector through Civil Construction, Equipment and Industrial Services, Concrete and Quarries for over 75 years.
 
About the role:
We are seeking a working Civil Construction Foreperson to join our growing Southern based Civil Construction team. In this critical role you will be responsible for managing teams or small projects, and you will also be required to procure plant & materials, complete paperwork including timesheets and oversee Q&A.
 
To be considered, you have:
Minimum of 5 years' Civil Construction experience
Minimum of 2 years' experience as a Foreperson leading and working with your crews delivering civil construction projects both safely and efficiently
Reliable, a good attitude and works well in a team environment
Demonstrated experience in leading and overseeing crews and contractors to work safely and follow company and industry specific safety requirements
Experience working on a range of projects including roadworks, bulk and detailed earthworks, detailed pavements placement, carparks, subdivisions, drainage, and GPS
Driver's license & OH&S Construction Industry White Card
 
What we offer:
At Hazell Bros we offer a supportive, dynamic and close-knit team environment where you are an important member of the crew. We offer a variety of work with diversity of projects, long-term loyalty to our people and opportunities to progress.
Candidates must be able to pass a drug and alcohol screen and medical prior to commencement.