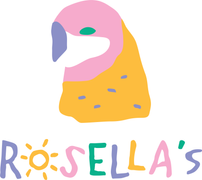 Job Location: Gold Coast
Employer: Rosella's
$55,000 – $69,999
Amazing opportunity in a small, 34 seater restaurant/bar in Burleigh Heads, Rosella's. We have a big focus towards native, sustainable and local ingredients, but also like to keep it fun. With a small but fully equiped kitchen, it is a great opportunity and platform to showcase great Australian food, technique and creativity.
Role
Full Time (38-45 hours, However we do not like staff going into overtime, as we promote you enjoy your days off and do things you love)
Wednesday – Sunday (Flexible)
Responsibilities
Uphold consistent and exceptional food
Develop interesting menus that best suit venues ideologies and concepts
Maintain cost of goods, wastage, par levels, etc
Work autonomously, and demonstrate exceptional attention to detail
Manage kitchen staffing, skills, communication with directors and other relevant staff, cleanliness
Experience
  – Adequate experience in a similar role
1 year fine dining experience preferred
Benefits and Culture
Working alongside a creative, progressive, passionate and lovely team, alongside a tight-nit community of Burleigh Heads.
Options of a steady Salary, or a bonus system.
Work in a relaxed but professional environment.
Two Reference's Required