Certificate III Trainee – Gillieston Heights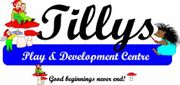 Job Location: Newcastle, Maitland & Hunter
Employer: Tillys Play and Development Centre
Full time
Tillys Play and Development Centres are a family owned business that has been providing high quality care and education for children birth to 12 years since 1994.
We are currently looking for a Certificate III in Early Childhood Education and Care trainee who is excited to learn and are passionate about Early Childhood Education and Care. 
The trainee position is at our new Gillieston Heights centre as we are increasing our educator to child ratios to be above regulatory requirements. 
Mature age applicants encouraged to apply. 
Working with us will see the following benefits:
* 5 days per week – 38 hours
* Wages paid at CSE Level 1.1 ($20.80/hour)
* Learn from a team of dedicated educators to create a stimulating, positive and inclusive environment. 
* A nurturing work environment that encourages personal and professional development.
* Tillys Play and Development centres are highly regarded and renowned in the industry for our commitment to providing exceptional care and education to children and for giving extensive support and opportunities to all our staff.
* Complimentary uniform.
* Replaced time off the floor for study
* Excellent facilities and resources. 
* Laptops/computers and iPads in each room for educators.
* Monthly staff incentives including free movie tickets and gift vouchers.
* Paid team meetings.
Essential Requirements
* Must flexible with shift times and days available
* Passion, enthusiasm and a strong commitment to high quality care and education
* A commitment to learning and completing your studies
* Be enthusiastic, motivated, professional, flexible, and reliable
* You must be committed to your professional development (dedicated on the job study time, training programs, workshops and team networking are also provided)
* Ability to form and maintain professional relationships with families, children and other Educators
* Current Working with Children Check – we can help you with this before you start
* Professional standard of written and verbal communication
You must include in your application a short cover letter outlining why a traineeship in this industry is a qualification you would like to pursue. 
Thank you for your interest, we will contact you if we are able to invite you for an interview.
Only shortlisted candidates will be contacted.