Business Manager Client Services (12 month Fixed Term)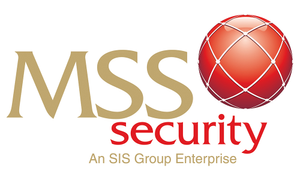 Job Location: Adelaide
Organization: MSS Security2.8•326 reviews
Contract/Temp
Great Package and Employee Benefits
Join an industry leader and Employer of Choice
Great CBD location with onsite parking
About the Company
As one of Australia's leading security companies, with a national footprint across Australia, MSS Security has unrivalled experience in delivering the highest quality of service & protecting some of the nation's highest profile sites. To find out more visit our website at www.msssecurity.com.au
Culture
Our employees enjoy working with MSS because we:
Have a high people and culture focus; 
Offer extensive development and progression opportunities; 
Provide stability and certainty in a role; 
Work collaboratively together and are high achievement focused; 
And because we know how to have fun whilst getting the job done. 
Reporting to the General Manager SA/NT, the primary purpose of this role is to manage a portfolio of clients with a focus on excellent customer service, contract and employee retention. Whilst maintaining these relationships, it is also essential to manage the cohort of approximately 300 Security Officers and Supervisory staff within the portfolio and to identify opportunities for new business and operational cost improvements.
Role duties include but not limited to:
Ensure delivery customer service to all clients while managing client relations, accounts/ and employee relations
Manage day-to-day operations of the sites, coaching, developing and guiding the team to perform efficiently and effectively;
Implement and monitor ongoing training and compliance with all company-wide programs such as licensing, investigations, employee benefit programs and disciplinary processes;
 (essential)Responsible for portfolio profitability, including daily and weekly unbilled overtime and training expenses;
Interpret client Key Performance Indicators
Skills and experience
Formal qualifications in Management (essential)
Prior industry experience
Extensive experience managing large numbers of people
Proven experience dealing with client contracts and account management
Able to work under pressure, adapt well to changing and unforeseen conditions
Ability to build rapport with a diverse range of people
Business minded and results driven
Current driver's licence (essential)
How to apply
Click APPLY and you will be taken through to the MSS Talent Management System to complete your application. Once there, you will be prompted to answer a few simple questions and upload your cover letter and CV. To give yourself the best opportunity to progress your application, please outline in your cover letter how your skills and experience meet the role requirements. Applications close 12 November
We thank you for taking the time to consider MSS as a future employer and look forward to hearing from you.