Brewpub Restaurant Manager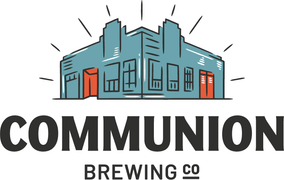 Location: Devonport & North West
Company: Communion Brewing Co
$30 – $39.99 per hour
Communion Brewing Co is a brand new brewpub opening late October on the picturesque North West Coast of Tasmania. Communion literally means 'shared participation in something good', and this venue is all about sharing good food & beer with those you love. As well as brewing beers for the locals, this 120 seat restaurant (plus beer garden) will serve a mix of hearty restaurant fare, as well as damn tasty beer food. The newly renovated sawtooth roof, industrial warehouse has been transformed into a welcoming and comfortable space where we can share the very best hospitality experience!
The restaurant manager will have full responsibility over setting up and running the day to day operations. This will include supervising shift managers and all FOH staff. Rostering, stock management, booking musos/events, promotions and functions will be a key part of the role, in addition to working the restaurnt floor and learning about all things beer!
This is pretty huge for Burnie and so we're looking far and wide for the best person for this job!  It's going to be an epic position!  Locals and seachangers are all SO welcome to apply 🙂
Any locals will know that the owner and brewer, Andrew, also owns one of the most respected cafes in Tassie: The Chapel. There is an extremely high expected standard for this new venue… Hopefully you can help us achieve it!