Bankwest Customer Specialist – Broome (12 months)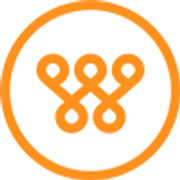 Job Location: Broome & Kimberley
Employer: Bankwest Retail
Contract/Temp
We are looking for a customer service professional to join our Broome branch as a Customer Specialist for a period of 12 months
Bankwest is built around our branches and the colleagues who help our customers achieve their financial ambitions every single day. Our Specialists are the face of our branches and we pride ourselves on that.
You'll never feel like just a number here, we have multiple ways to recognise our colleagues. We're real people who work hard and have a laugh along the way. Our culture is made by us, and we couldn't be the bank we are today without our people.
Do work that matters
As a Customer Specialist you will be the first point of contact for our customers, and will be looked upon as a "solutions experts" across all retail products. During your time in the role you will have an opportunity to impact the customer experience by holding meaningful needs based conversations and providing outcomes that will improve the financial wellbeing of our customers and communities.
Day to day you will be responsible for:
Holding needs based conversations with our customers, building genuine long-lasting relationships
Providing efficient, accurate and quality solutions across all customer segments
Resolving customer issues and complaints in a timely and professional manner
Keeping up to date on Bankwest products and assisting customers with products such as home loans, personal loans, credit cards and savings accounts
This role provides a pathway for colleagues to progress their careers in the home lending area.
We're interested in hearing from people who have:
Experience in a customer service role which has allowed you to build rapport and work with customers to achieve their goals
Excellent active listening skills
A passion and sense of enthusiasm for providing excellent customer service
Banking experience is desirable
The health and safety of our people, customers and communities is our number one priority. This means that we require all of our employees to be fully vaccinated against COVID-19. Please speak to us if you have any questions about this based on your individual circumstances.
You can be you
We want the real people beneath the skill set. We strive to be as diverse as the world around us because these experiences and differences support us to better understand our customers and each other. Together we shape the place Bankwest is today and tomorrow- a brilliant place made by us.
Whether you're passionate about customer service, driven by data, or called by creativity, a career here is for you.
Our people bring their diverse backgrounds and unique perspectives to build a respectful, inclusive and flexible workplace. One where we're driven by our values, and supported to share ideas, initiatives, and energy. One where making a positive impact for customers, communities and each other is part of our every day.
Here, you'll thrive. You'll be supported when faced with challenges, and empowered to tackle new opportunities. We really love working here, and we think you will too.
We're determined to make a real difference for Australia's first peoples. We encourage all interested applicants to apply. If you're already part of the Commonwealth Bank Group (including Bankwest), you'll need to apply through Sidekick [link removed] to submit a valid application. We're keen to support you with the next step in your career.