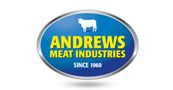 Job Location: Sydney Parramatta & Western Suburbs
Employer: JBS Australia Pty Limited
Full time
Multiple openings exist for Apprentice Butchers to join the team at Andrews Meat Industries. This is an exciting opportunity to join a company that is leading the way in the meat industry as well as getting a formal qualification through Tafe NSW. 
About your new role
We are seeking individuals who are interested in pursuing a career in food services. You will be provided with coaching, mentoring and wide range of experience within a large scale production facility. This is a full-time permanent role, based in Lidcombe and work hours for this position would be Monday to Friday 6am to 2pm. 
What we can offer you
Access to our Employee Assistance Program (EAP) Counselling 
Discounted staff meat orders
Onboarding plan tailored to your specific position
A genuine commitment to investing in our people
Key role responsibilities
This role would be responsible but not limited to the following tasks:
Working collaboratively within a large scale production team
Cutting/trimming meat to customer specifications
Demonstrating good safety practices
Maintaining high levels of hygiene
Other related activities as required by team lead
What you can bring
This opportunity would suit individuals with experience cleaning inside a food manufacturing premises (critical). What we need from you is:
Full work rights – essential (e.g. citizen, Permanent resident holder)
Good communication skills
Good interpersonal skills
Strong time management skills
What next
If you are hardworking, dedicated and keen to be a part of the largest meat manufacturer and producer in Australia, this opportunity may be for you. If you feel you meet the requirements above, we encourage you to apply.
For more information about JBS Australia, please visit our Careers Page: https://careers.jbssa.com.au