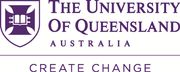 Job Location: Brisbane CBD & Inner Suburbs
Employer: The University of Queensland
Up to 17% Super p.a.
HEW 4
Full-time, fixed-term position to October 2022
Closing date – 24th November 2021 (R-00052)
About This Opportunity
The University of Queensland is seeking an Administration Officer to play a crucial support role within the Health Safety and Wellness Division by assisting with the smooth administrative function of the Division by being an effective team member and carrying out all required administration duties.
Further responsibilities include:
Perform tasks/assignments which require proficiency (or the ability to rapidly acquire proficiency) in the area's procedures and processes
Perform tasks/assignments which require proficiency (or the ability to rapidly acquire proficiency) in the area's procedures and processes
Attend to reception, email and telephone enquiries
Mail collection and sorting
Administration support for Director, Office Manager, and HSW Advisers as required
Maintain the Director's diary
Maintain HSW registers e.g. minor works applications, hazard reports etc.
Maintenance of office files (electronic and paper files)
Prepare agendas, relevant papers and produce minutes for monthly HSW Division meetings and other meetings as required
Assist with maintenance and updating of HSW website
Maintain office and equipment supplies
Assistant key custodian for HSW Division.
Arrange room bookings for training, courses and meetings.
Any other duties as reasonably directed by your supervisor
This role is subject to The University's Code of Conduct.
About You
To be successful in this Administration Officer position you will demonstrate well-developed organisational skills, with exceptional communication skills. The ability to interpret and apply policies and procedures, as well as experience in processing financial transactions is also essential in this position.
Qualifications and training equivalent to a diploma or Cert IV qualification in administration or office management; or an equivalent of relevant experience and/or education/training.
Ability to interpret and apply policies and procedures
Experience in processing financial transactions in a large to medium sized organisation
Experience in the use of a wide range of computer applications in a network environment (particularly Microsoft Excel)
Excellent interpersonal skills including the ability to communicate effectively with clients by telephone, email and in person
Ability to prioritise own workload, work independently and meet deadlines.
Commitment to upholding the University's values, and with the outstanding personal qualities of openness, respectfulness and integrity
Desirable
Experience with Aurion – HR System, Drupal, Promaster, Unifi, CRM/CRM Mailings, Reportal, Vision 6
Experience with Adobe Creative Suite – Photo-shop
What We Can Offer
This is a full-time, fixed-term position through to 16th October 2022 at HEW level 4.
The full-time equivalent base salary will be in the range $65,424 – $69,453 plus super of up to 17%. The total FTE package will be in the range $76,547 – $81,260 per annum.
For further information about UQ's benefits, please visit Why Work at UQ and review The University of Queensland's Enterprise Bargaining Agreement 2018-2021.
Questions?
To discuss this role please contact Suzette Dwyer on 07 3365 2365.
For application queries, please contact [email protected] stating the job reference number in the subject line.
Want to Apply?
All applicants must supply the following documents:
Cover letter addressing the 'About You' section
Resume
To satisfy pre-requisite questions and ensure your application can be considered in full, all candidates must apply via the UQ Careers portal by the job closing deadline or will not be accepted.
Other Information
It is a condition of employment for this role that you will be required to provide evidence of immunisation against certain vaccine preventable diseases.
Work Rights: You must have unrestricted work rights in Australia for the duration of this appointment to apply. Visa sponsorship is not available for this appointment.
Background Checks: All final applicants for this position may be asked to consent to a criminal record check. Please note that people with criminal records are not automatically barred from applying for this position. Each application will be considered on its merits.
We value diversity and inclusion, and actively encourage applications from those who bring diversity to the University. Our Diversity and Inclusion webpage contains further information if you require additional support. Accessibility requirements and/or adjustments can be directed to [email protected].
If you are a current employee of the University, or hold an unpaid or affiliate appointment with the University, please login to your staff Workday account and visit the internal careers board to apply for this opportunity. Please do NOT apply via the external job board.