100% of staff recommend this Architecture Firm as a great place to work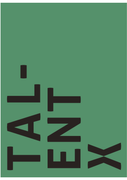 Job Location: Sydney CBD, Inner West & Eastern Suburbs
Organization: Talent X
Full time
You're looking for a firm that values your hard work. You're fed up with firms that over promise and under deliver. 
You absolutely love the design side of architecture and want a role that's a balance between creative and documentation. You want to be given more responsibility, to help mentor and upskill junior members of the team. You're very personable and professional and want the chance to present to clients.
 
This role is for ArtMade Architects in Surry Hills. This is a company that actively invests, mentors and develops their team. They have a very high engagement rate among their staff, with 100% recommending it to be better than any company they've worked for, and the hungrier you are, the more doors are open to you within this company.
You must be proficient in Revit and Sketchup. You do not need to be registered for this role, but must have a minimum of 3 years experience and have a real passion and eye for design. 
If this is you, apply now!